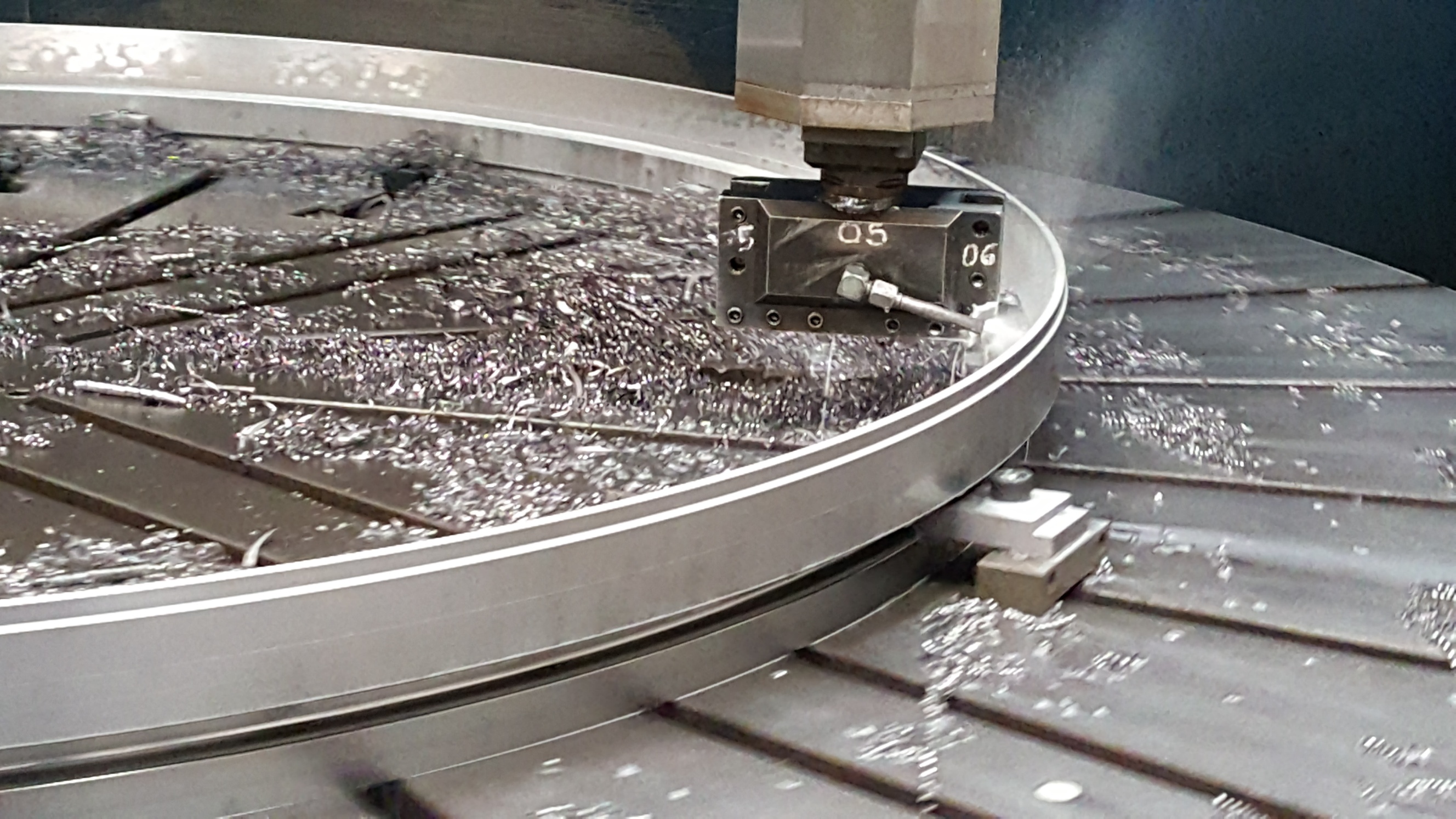 West Coast Machining, Inc., with our capabilities have machined high quality fan case rings, LPT cases, HPT cases and frame aft cowls for the reverse thrusters. All of these components are crucial parts of the jet engine for the Rolls Royce, Trent 900, Trent 1000 and the General Electric GE90, GEnx and GE9x engines. We have also produced a variety of blanks for the gear industry. We use our large varieties of machines to turn high temperature production rings for the Aerospace Industry.
West Coast Machining, Inc. machines tools that are used to produce parts for every jet engine in the world. High temperature alloy forgings are formed using West Coast tools to produce high-quality, precision forgings. These forgings are then machined into parts for jet engines. "Our tools are at the beginning of a vital manufacturing process that ends with the completion of a state-of-the-art jet engine."
West Coast Machining, Inc. is proud of the quality and workmanship of its products. Years of knowledge and experience, combined with outstanding customer service, high quality and on-time deliveries means that West Coast Machining, Inc. is your first choice for top-quality machining.
Processes

| | |
| --- | --- |
| | Straightening |
| | Trepanning |
| | Welding |
| | Stress Relieving |
| | Heat Treating |
| | Saw Cutting |

Exotic Alloys

| | |
| --- | --- |
| | 6-4 Titanium |
| | Waspalloy |
| | Inconel 625 & 718 |
| | Nitronic and More |

Carbon & Tool Steels

| | |
| --- | --- |
| | 4340 |
| | 52100 |
| | Nitralloy |
| | H-13 |
| | 300M |
| | FX T-2 and More |

Aluminum Alloys

| | |
| --- | --- |
| | 2011 |
| | 2024 |
| | 2219 |
| | 6061 |
| | 6063 |
| | 7075 |
| | K100tm and More |